Inaugural Concert Parco della Musica Auditorium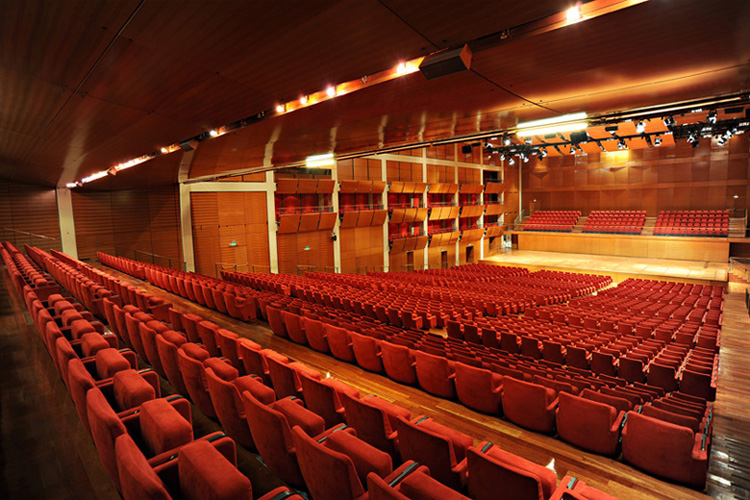 The Bruno Zevi Foundation was inaugurated on 28 September 2002 with a concert at Rome's new auditorium attended by the mayor Walter Veltroni, Luciano Berio, President of the Accademia Nazionale di Santa Cecilia, and Renzo Piano, the architect who built the auditorium.
Message from the President of the Italian Republic Carlo Azeglio Ciampi
Dear Adachiara Zevi President of the Bruno Zevi Foundation,
I am present with you in spirit at the concert in the Parco della Musica Auditorium to celebrate the official inauguration of the foundation dedicated to the memory of Bruno Zevi, the founder and editor of illustrious journals. A member of the Accademia di San Luca, Bruno Zevi played a leading role in the history of contemporary Italian architecture, placing mankind and its environment at the heart of this discipline in accordance with a modern social conception of space, form and structure in a rigorous and sober style.
Zevi has left us the noble and precious legacy of a man who combined intellectual, political and civil commitment with great generosity and passion.
It is with these sentiments, dear President, that I send my very best wishes for the success of the Foundation's activities and warmest greetings to all those present this evening.
Carlo Azeglio Ciampi
Extracts from the addresses by Walter Veltroni, Luciano Berio and Renzo Piano opening the inaugural concert
Walter Veltroni[…] All we can do is express our admiration and also happiness at the birth of the Foundation and the fact that it is being born here […] I believe that Bruno Zevi would also have been happy to see a return to contemporary architecture in Rome after so many years of absence, not only with the Auditorium of Renzo Piano but also with so many other projects underway. Together they bear witness to the city Zevi envisaged as a work in progress, seeking to change while taking into account the quality of its growth and development. Hence my own pledge to support the work of the Foundation. I wish every success to the institution born today and born in remembrance of Bruno Zevi, someone who did so much for our city. Thank you.
Luciano Berio[…] iI think that Bruno Zevi would have enjoyed this evening's program very much […]. Bruno Zevi's relationship with music was severe and animated, rigorous and impassioned. I would like to describe it in the quickest and most condensed way possible, conjuring up its image in the metaphor of internal
sound coined by the great painter Kandinsky: an ideal sound shared by all vast, open and deep things, like music and the ideas of Bruno Zevi himself, like music and the creations of Frank Ll. Wright, like music and polyphony and the multitude of internal sounds inhabiting the work of Renzo Piano.
Renzo Piano[…] I would have so many things to say about Bruno Zevi […]. I shall say one that I am sure he would have liked because the place where we are, the Rome Auditorium, this space with its colors, its sound and its countless facets, these things are also his, because his presence in the work and what I have accomplished was immensely strong. He was constantly at my side, spurring me on and sending messages, always of an imperious nature. "Space, space, space," is what Bruno Zevi wrote. He was always like that, which is in any case the role of a great critic, to molest you, never to leave you in peace. He was extraordinarily good at this. He did it with me, […] and he was a great master
for me. It is therefore a fine thing that the life of a new foundation named after Bruno Zevi is beginning this evening, a foundation that will somehow manage to do this […].
The idea of leaving this great collection of books and documents, the idea of organizing courses and meetings and Bruno Zevi awards, means that his teaching, his determination, the extraordinary strength he instilled in me will be instilled in the young. I see this as a wonderful way to honor him ad to make his legacy truly important for all the new generations of architects.
I thank you all and wish the Foundation every success. Thank you.